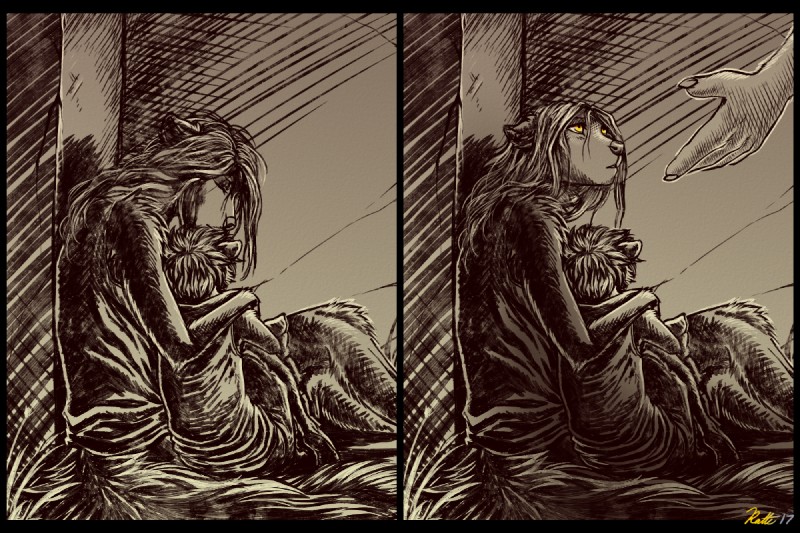 ▼ Description
Footsteps - by Ratte
<The places we've been, they all look the same.
Small houses laced up and down with cracks and breaks. Even a breeze breaks them more.
...
Sometimes people walk by.
Sometimes they're nice, offering what they can spare-- money, food, sometimes clothing.
Or they're not, forcing you away or trying to hurt you.
...
Footsteps growing louder.
The louder, the slower they moved.
They stop.>
"Hello there."
---
Please consider supporting my work-- https://www.patreon.com/ratte