Hi, I'm a torch... If Andy did some or varios mistranslations in this page, you can freely fix them if you want. He'll be grateful with you, thanks.
AUTHOR'S NOTE:
I repeat that the reading direction is from left to right.
I have to always repeat it?
What am I dreaming?...
That seems great!
I wish I cqn do more things with my Darkness powers instead of just create projectiles...
I was training during the whole month of December last year... *pant*... and that was the first thing that came to my mind to name my improved Power.
"Dusty Wind"?...
I got hit by an explosive but with my "Dusty Wind"... *pant* .... I managed to make a barrier and mitigate the taken damage!...
Yes, those ones!
What!? explosives like those ones I already heard..*pant* a few seconds after we left my room?!...
The Caeli morons threw us explosives from long distance with their Wind powers!
As the princess.... No... *pant* ...As your best friend!... how did the enemy wound you?!...
Tell me how you got hurt!...
READING DIRECTION:
FROM LEFT TO RIGHT
(This is not a manga lol.)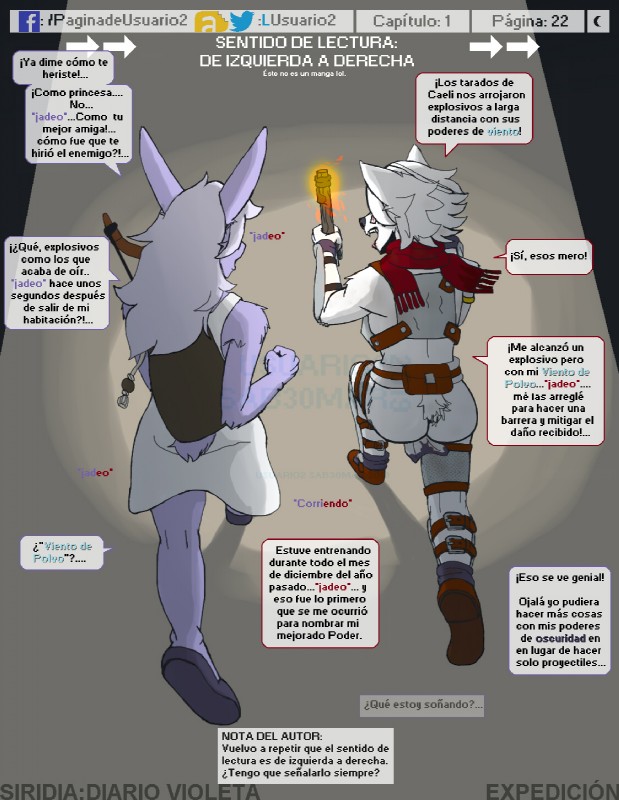 ▼ Description
I'm experiencing more with the shading. What do you think?