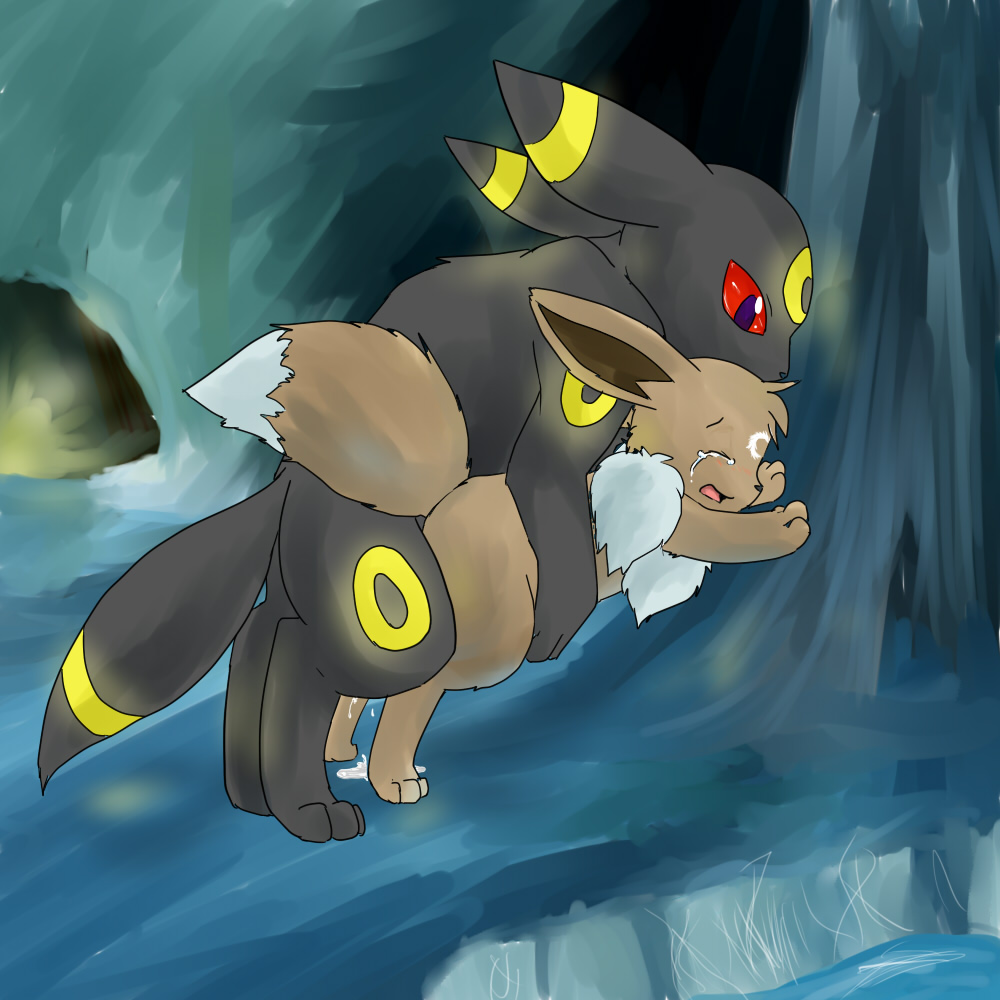 ▼ Description
Luna continued to struggle, bucking her hips. 'He's... tying me!' She wasn't quite sure if it was in terror or anticipation. She let out a weak "Vee~" as the pressure against her entranced continued to increase far too slowly for her tastes. 'Please... don't let him... no... just... a little more--' She braced herself against the cold rock of the tunnel, cursing herself as she prepared herself to give her rapist better access.
Red eyes widened a bit in surprise as he felt the female shift underneath him, raising her rump and spreading her legs even farther apart than he had pried them before. He already had made his decision, but he knew an invitation when he saw it and wasted no time in giving her a response. Luna yiped as she felt the Umbreon double his efforts, almost lifting her hind legs off the ground as he slammed his cock into her again and again, each thrust just short of tying her, bulb forcing against her and demanding entrance. "Don't worry," Umbreon grunted in her ear, "You'll have it soon enough."
Backgrounds FTW! I actually like coloring in SAI, the blending is a lot easier (and less memory intensive) than in PS. This is probably my favorite out of the set, but there are at least two more to go!