General: missionary position
A vanilla sex position where one character lays on their back while spreading their legs to allow another character to penetrate them face-to-face.
May be used for non-penetrative sex as well.
Both characters should be lying down, or at least in generally horizontal position. If the top is kneeling or standing, anvil position or table lotus position is usually more appropriate.
Not to be confused with:
See also:
The following tags are aliased to this tag: missionary
Recent Posts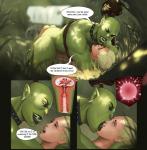 ↑3
♥4
C3
U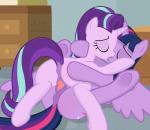 ↑3
♥8
C2
CU
↑17
♥43
C0
U
↑6
♥22
C1
PF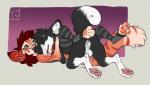 ↑9
♥38
C0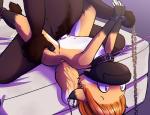 ↑7
♥28
C0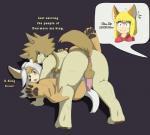 ↑2
♥16
C0
WEBM
↑34
♥80
C3
↑11
♥25
C2
PU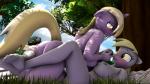 ↑22
♥65
C3
P