General: orgy
Five or more characters having sex freely among each other in various combinations, often through "chains" of partners.
If it's a large group of ten or more, also tag mass_orgy.
If a group of characters is having sex with the same character but not among each other, it should be tagged as gangbang instead of an orgy.
Related tags:
group_sex - Groups of people having sex in the same place, but not necessarily all together.
penetration - Anal, oral, or vaginal, almost always taggable for orgies.
Not to be confused with:
gangbang - Large groups of people all having sex with one central character.
Recent Posts
WEBM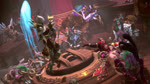 ↑10
♥26
C3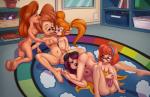 ↑19
♥55
C1
U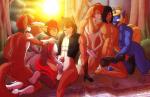 ↑10
♥93
C0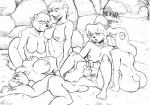 ↑8
♥24
C5
U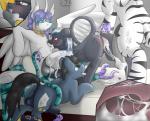 ↑5
♥29
C0
PU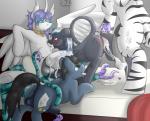 ↑4
♥21
C0
PCU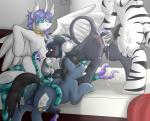 ↑7
♥26
C0
CU
↑4
♥18
C0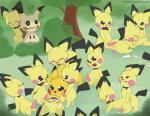 ↑14
♥68
C3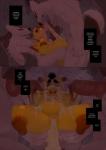 ↑19
♥85
C2