Character: theta (ratte)
A character created by Ratte.
Reference-Sheet:
▼ From the official bios:
[All character bios can be found here]
Name: ϴ "Theta"
Age: ~30
Sex: M
Race: Ratteguhn
Species: temperate rainforest
Height: 6'6"
Weight: 230lbs
Occupation: protector
Hometown: N/A
Home region: Enthos
Appearance
- Hair and fur: dark brown hair/mane and tail fan, warm medium-brown topcoat, dark cream subcoat
- Markings: darker brown colored back ending with stripes across the body and tail, darker brown socks
- Eye color: ocean blue
- Other features: 5 shoulder feathers, warm medium brown with dark brown staggered tips
Clothing/Personal Style: wears an old boat sail around his waist, later wears a cloth variant
Behavior and Personality: curious, quiet, protective, quite affectionate
Skills: climbing, polearm combat, endurance
Weaknesses: loneliness, anxiety, hunting, size
Likes: fruit, trees, rubbing his face on soft things, chirring, lycaena
Dislikes: being alone, hunting, thunderstorms, corruptions
Favorite food: strawberries
Favorite drink: sweet tea
Favorite location: Hinkley forest
Favorite weather: cool, humid, and sunny
Favorite color: maroon
Element: none
Weapon: crude spear
Themesong: Kubbi - Compass
History: Born to a large family group, which was later eradicated by corruptions. Having hidden himself in a hollow under a tree, he emerged to find his family group gone, only tools and weapons left behind. Afraid, he took a discarded spear and kept it with him, having to learn from experience how to defend himself, hunt, fish, and forage. He avoided hunting as long as he could, and stuck more to foraging. Over the years he tempered himself against his loneliness, which caused his earlier years much crying and fear. Moving west, he eventually reached the west coast of Enthos and decided to follow it south and see what he could find. After a few days of walking, Theta came upon a small banked ship with only a few crewmembers. When the area seemed to be clear, he snuck onto the ship to take a look around, digging through some discarded items and claiming an old piece of boat sail as his new clothing. When the crew returned Theta stowed himself away in the food storage of the ship, going unnoticed. For a couple weeks he lived in the ship, not knowing what was happening but knowing that the ship was moving. When the ship stopped, he slowly exited when the crew seemed to be absent, fleeing into the strange nearby forest. The crew looked very different from him both in size and shape, and this seemed to be the case everywhere else he went. Worrying that he would frighten them, he stayed only in the outskirts and forests around the town, snooping around at night to observe and listen to people to pick up on some of their words. This continued until he found himself just outside of Hinkley, where he went after a newly-spawned grey zone and met Lycaena soon after.
Recent Posts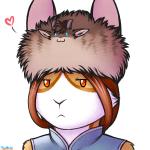 ↑15
♥17
C3
P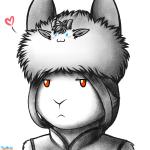 ↑20
♥17
C5
C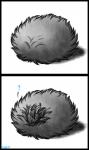 ↑22
♥35
C19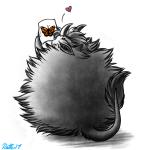 ↑17
♥19
C3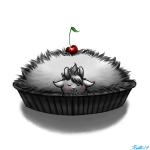 ↑25
♥25
C14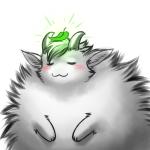 ↑21
♥30
C11
ANIM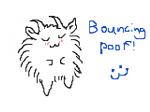 ↑27
♥22
C5
↑27
♥27
C14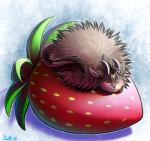 ↑68
♥123
C45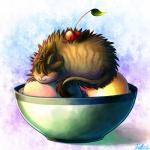 ↑31
♥35
C15