Character: unikitty
Princess Unikitty (simply known as Unikitty) is a character from The LEGO Movie, a 2014 computer animated adventure comedy film based on the popular LEGO line of construction toys.
Unikitty is a sentient cat/unicorn hybrid minifigure made out of LEGO bricks, hence her name. Her head is pink with large blue eyes, rosy cheeks, and some white on her face. She has a small, magenta nose. Her ears are magenta and she has a light royal blue unicorn horn sticking out of her head. Her body is pink with white legs. She has yellow back paws and aqua front paws. She has a white tail with a light royal blue streak.
Trivia: Unikitty was voiced by actress Alison Brie.
Recent Posts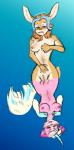 ↑1
♥8
C0
U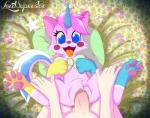 ↑13
♥55
C3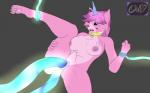 ↑2
♥15
C0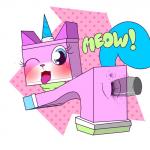 ↕0
♥9
C0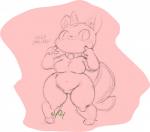 ↑7
♥21
C0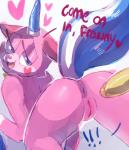 ↑14
♥73
C0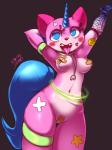 ↑15
♥73
C1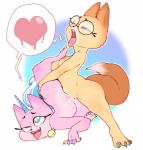 ↑23
♥208
C3
ANIM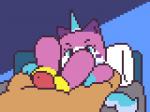 ↑37
♥107
C3
↑3
♥6
C1