Species: dragon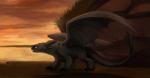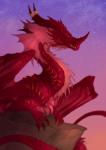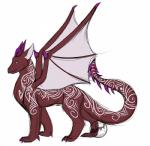 A dragon is a loose term that encompass several mythologies on a fictional species, known as a dragon.
Typically, in furry fandom, the Western Dragon is used as either a basis of a anthro, or a full blown western dragon itself. Chimeras featuring dragons are also common.
Western Dragons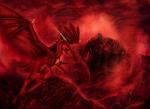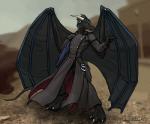 Western style dragons usually feature a intelligent carnivorous reptile with a tenacity for causing pain and suffering to those around them, though some of them, like Toothless, Draco, Saphira and the characters from the Spyro franchise, are represented positively. They do not necessarily have wings, however it is common to see them with them, and the ones with them are able to fly. Even legs seem to be optional in some mythology, picturing them as a large giant serpent. Many myths around them are associated with human sacrifice, typically virgins.
Eastern Dragons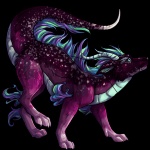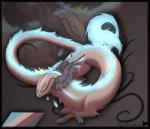 Eastern Dragons typically are wingless and fly, and generally benevolent vegetarians. They are typically associated with good luck. Eastern dragons sometimes have manes of fur, or are covered in the fur or feathers. Note that eastern_dragon is aliased to Chinese Dragon for tagging purposes.
Notable Dragon Anthromorphs
Related tags:
See Also: