Species: exeggcute
Source: http://bulbapedia.bulbagarden.net/wiki/Exeggcute_%28Pok%C3%A9mon%29
Exeggcute (Japanese: タマタマ Tamatama) is a dual-type Grass/Psychic Pokémon.
It evolves into Exeggutor when exposed to a Leaf Stone.
Exeggcute is a Pokémon resembling six light pink eggs, usually seen arranged with five heads huddled around a sixth. Each "head" has a slightly different facial expression, but each face has triangular eyes with tiny black pupils and a small mouth. Each shell has some cracks, and one member of the bundle usually has its yolk or brain exposed. Despite looking like eggs, Exeggcute is actually more closely related to plant seeds. Exeggcute inhabit jungles and forests.
Exeggcute gathers in swarms of six. The heads communicate with each other by using a form of telepathy that only they can understand. Should the number of Exeggcute be reduced to less than six, the remaining Exeggcute will attempt to replace it with a similarly sized Pokémon as seen in the anime. Exeggcute and its evolved form, Exeggutor, are the only known Pokémon that can learn Barrage.
See Also:
Recent Posts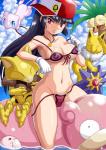 ↑9
♥37
C2
WEBM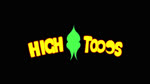 ↑20
♥48
C12
P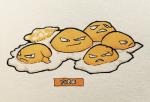 ↑3
♥7
C2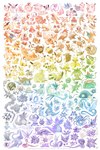 ↑15
♥24
C6

↑2
♥9
C0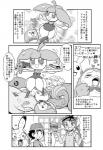 ↑7
♥10
C1
↓3
♥16
C9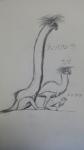 ↑4
♥5
C1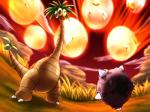 ↑8
♥17
C2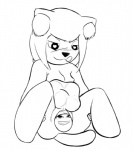 ↑5
♥20
C2