Species: goldeen
Source: http://bulbapedia.bulbagarden.net/wiki/Goldeen_%28Pok%C3%A9mon%29
Goldeen (Japanese: トサキント Tosakinto) is a Water-type Pokémon.
It evolves into Seaking starting at level 33.
Goldeen is a white, fish-like Pokémon with orange markings on its tail, back, and fins. It has a thin dorsal fin and long pectoral fins. Its dorsal and pectoral fins are quite strong, allowing it to maintain a steady speed of five knots while swimming upstream. Goldeen's caudal fin is admired by many for its beauty as it billows very much like a ballroom dress. Its circular eyes are blue, and it has pink lips. On its forehead is a large horn, which is larger on the male than on the female.
It has a wild temperament, and will use its horn to smash its way to freedom if kept in an aquarium. Humans swimming near it must exercise caution lest Goldeen ram them. Goldeen is a very common sight in any body of fresh water, including ponds, lakes, and rivers. It can be seen swimming upstream in large schools during the breeding season in spring.
See Also:
Recent Posts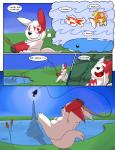 ↑3
♥6
C0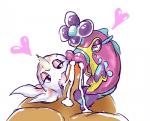 ↑12
♥33
C3
WEBM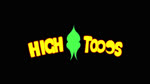 ↑20
♥48
C12
P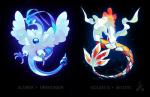 ↑5
♥11
C0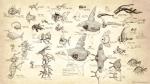 ↑6
♥8
C0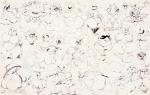 ↑20
♥64
C10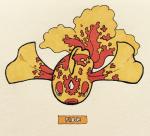 ↑1
♥3
C0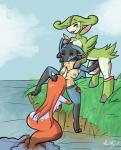 ↑5
♥38
C1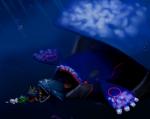 ↑6
♥10
C4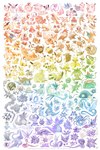 ↑15
♥24
C6