General: inspired by proper art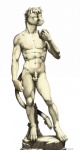 An image that has been inspired by a recognizable piece of art. Generally speaking, pieces with this tag should recognizably resemble the inspirational art piece, but for the addition of furry characters into the image.
Examples include Michelangelo's David, done to reflect a wolf instead of a human. Or, da Vinci's Mona Lisa done with a cat instead of a human.
Disclaimer: the inclusion of this tag does not imply that any of the art pieces on this website does not feature the same amount of technical skill or imagination that is considered to be the case with "proper art" that has been arbitrarily decided by a mainstream audience to be considered worthy of their admiration, and not the counter-culture audience who spend their time on a counter-culture website that just so happens to feature yiff.
See also
-----This page is part of Tag Group:Art-----