Species: kabuto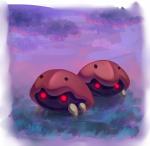 Source: http://bulbapedia.bulbagarden.net/wiki/Kabuto_%28Pok%C3%A9mon%29
Kabuto (Japanese: カブト Kabuto) is a dual-type Rock/Water Fossil Pokémon.
It is resurrected from a Dome Fossil and evolves into Kabutops starting at level 40.
Kabuto is a small Pokémon with a large brown shell covering its body. There are two small eyes facing upwards on the outside of its shell, which it uses for sight when it hides on the ocean floor. The structure of its body is almost entirely unknown, except its four short, yellow legs and luminescent red eyes on its underside. Having been thought extinct as of roughly 300 million years ago, in modern days, most living Kabuto are resurrected from Dome Fossils.
Although Kabuto have been found fossilized by way of lying on the ocean floor for millennia, on rare occasions, it has been found still living. In its original time, it was prominently found on beaches, likely aided by its fast and powerful swimming ability. As seen in the anime, Kabuto prefer seclusion and can be very territorial.
See Also:
Recent Posts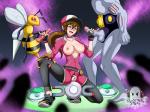 ↑3
♥22
C2
WEBM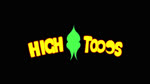 ↑18
♥46
C12
P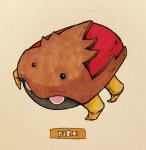 ↑1
♥4
C0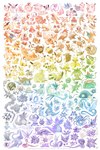 ↑15
♥24
C6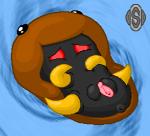 ↓1
♥11
C1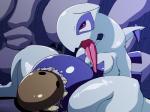 ↑2
♥57
C0
P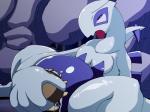 ↑3
♥23
C0
P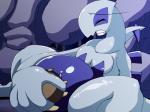 ↑3
♥47
C0
P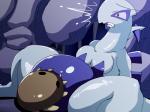 ↑3
♥37
C0
P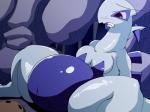 ↑6
♥66
C0
C